Happy Monday dear readers! From our inbox to yours today is one of our vendor's chosen fabrics of the week...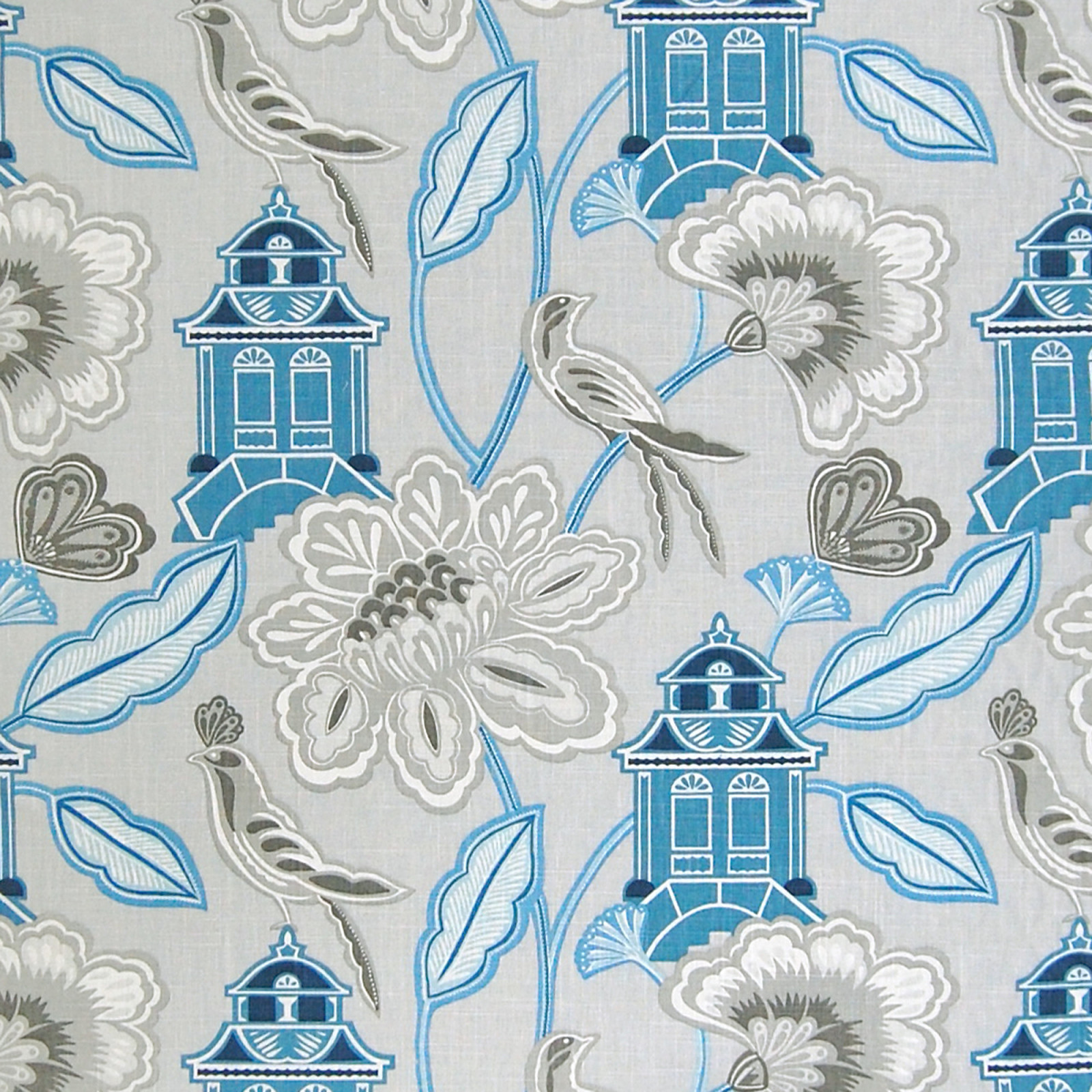 Isn't it stunning? Well, in my opinion it surely is! So stunning that we will use it in our newest project...a ladie's master bedroom. She wants to use a few items she already has, but add some GLAM in blues and gray. Here's what we have custom designed just for her!
We'll use this fabric for a custom duvet on the bed to coordinate with a gray bedskirt, along with gray euro shams...and we'll also use the print for a couple of throw pillows on the chairs in the reading nook we've planned for her. The solid gray drapery panels will have greek key trim. A few accessory selections to fit the 'feel' of the room she wanted and...voila!
What do YOU think? We've got a few more details, such as the rod finish for those custom drapery panels, and a mirror to select (every woman need this, right?) but aside from that...we are done.
If you would like for our design team to custom design a room plan just for YOU...email us. We have both 'e-design' available and a full custom 'design in a box' plan with samples of materials and finishes included in the package that will be delivered to you. Whichever service you prefer AND whether you are local or long-distance, we can work with you!
Thanks for stopping by and...
Have a "Simply Irresistible" Day!
*I TRY TO CREDIT ALL IMAGES, IF THERE ARE ANY PHOTOS OR IMAGES HERE THAT ARE NOT CREDITED CORRECTLY OR YOU WISH THEM TO BE REMOVED, PLEASE LET ME KNOW AND I WILL GLADLY OBLIGE. THEY ARE BEING USED HERE FOR THE SOLE PURPOSE OF DISCUSSING INTERIOR DESIGN. THANK YOU!