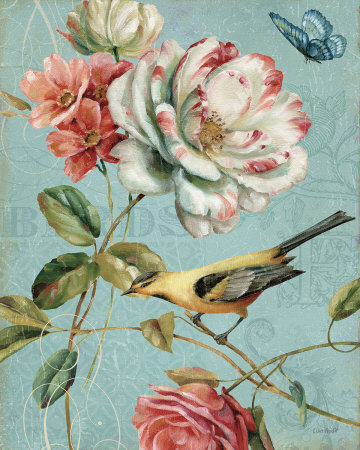 We talked about thinking ahead and preparing ideas for our home...for Spring time! Many times all we need is to "edit"
our design a bit. To edit means to "modify" or "revise"...so, don't you agree that sometimes this is all we need to do to give our space a whole new look and feel? It doesn't HAVE to be complicated...or even expensive for that matter. Today we will take a look at a few ways to achieve this "edited" look for the upcoming season!
This is just simply a "vision of Spring loveliness" to me...
Let's look at some fun ways you can get ready to "edit" your space for Spring...
For starters you can always add a cotton rug by Dash and Albert to an area to brighten it up...let's say in the kitchen, foyer, or even in the bathrooms. Luscious colors, such as these, are sure to bring a smile to anyone!
Or even a floral one like this...now THIS, is what I'd call "my style"...I love it. How about you?
Changing out your lamps can also be an easy way to bring in the springtime. A lovely lilac lamp here from Currey & Company could be a great choice for any spot.
Or maybe you'd prefer some upbeat yellow lamps to add in that dash of spring color...also from Currey & Company.
Let your walls talk...with an updated splash of bright color like this pair of framed art.
Or this abstract one...hey, this would look GREAT with those yellow lamps...don't ya think? This combo would definitely get those spring colors flowing in your home!
...Or even with this artwork...what is it? It's marbles! How fun is that!!
And last, but certainly not least...edit those accessories too! Add in some brightness on those countertops or table tops in your home.
Source here
Oh what a great table top trio these would make...look at all that COLOR! It certainly says "Springtime" to me!
Maybe it's time to change up those family photo frames...a simple way to pop more color.
Look at these swirled Italian hand-painted bowls that can be worked into those table tops too. Aren't they great?
Don't forget that decorative boxes can be a fun way to accessorize and add color too.
Source Here
Accessories such as this bright orange trashcan can brighten up any office space...or bathroom!
Source Here
OK, now I have to ask you....are YOU ready for Spring yet? I know I am. I can't wait to add in some of these wonderful bright colors this year. Many things that I usually don't "edit" in my own home may just be revised this year...how about YOU? Do you now have some good ideas to try?
Have a "Simply Irresistible" Day!
Photo Credits: Propac, House Beautiful, Dash and Albert, Currey & Co., Pier One, ShopTen25.