Polka dots...how long have they been around? Forever? Seems that way! You either like them or you don't, but I think they will be around for years to come. They can really be a great little accent in any setting. Take a look at a few...
This little design is a great look for the back of chairs!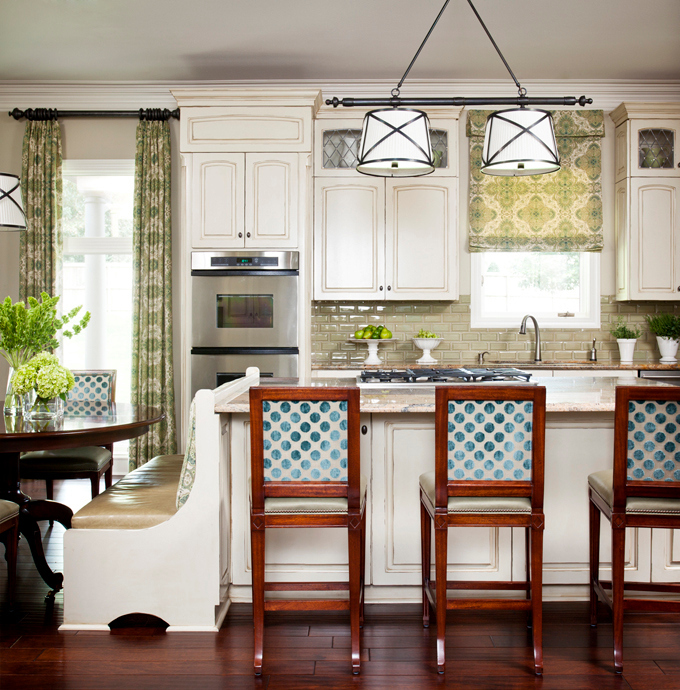 See...more chairs...isn't this a wonderful look for any kitchen or dining room? I simply love these!
A fun little bench here in this colorful polka dot fabric.
It can make a great little design for headboards or dust ruffles too.
These panels are stunning...don't ya think?
And I do believe my "fave" is a polka dot rug. It's fresh and inspiring.
Now, can you see that the polka dot can actually be used in any design style...traditional (for a fun flair), country, contemporary, etc...it just works! So what is YOUR take on this pattern? Do you have any polka dots in your home?
Be sure to have yourself a...
"Simply Irresistible" Day!
Photo Credits: HGTV, Tobi Fairley, Traditional Home, BHG, Decor Pad, Benjamin Moore ad, E. Accents.