Now that we have begun to crawl out from all the paperwork of being off for a few days
(that's what yesterday was all about!)...
I can now see clearly and it has me thinking of BLU
E...Summer! And can you guess what color inspires me to think of summer? Yep...BLUE!
Blue just has a way of making everything look better...calm, soothing, relaxing, etc....which makes me think of how I feel when I'm at the beach or in the pool
(pool blue!).
Shall we jump in?
Several different shades of blue make this monochromatic space look and feel sooooo "comfy". Don't you agree?
Love the soft blues with lots of white! Such an inspiring spot to relax in after a long day!
A more traditional feel, but so calming....love that pop of red in here
(flowers, see them?).
More blue and white beauty...ah, am I at the coast already or what??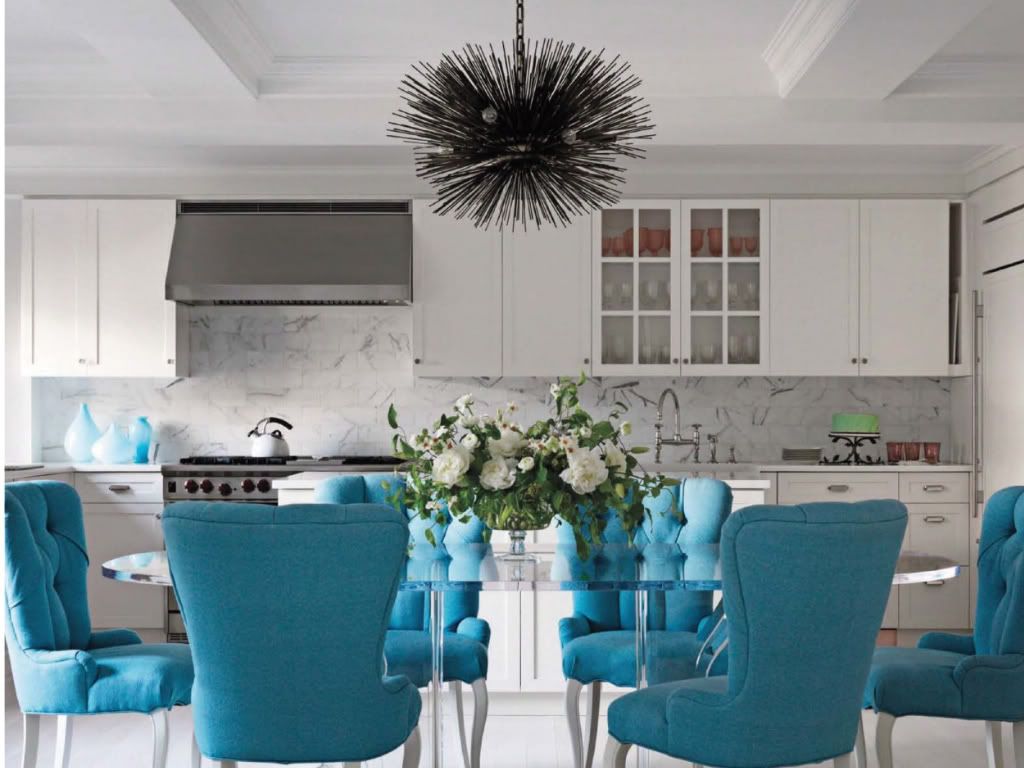 I've used this chairs style several time, but not in this blue...Wow! Stunning!
Now BLUE in the bathroom is even better than the old slogan..."Calgon, take me away"!
Well, I hope you are refreshed just from taking a look at these beautiful blue spaces today...what about YOU? Do you incorporate blue into your room designs? The entire room or just accents of blue...do tell and share!
Thanks for stopping by and once again...
Have a "Simply Irresistible" Day!
Photo Credits: House Beautiful
*I TRY TO CREDIT ALL IMAGES, IF THERE ARE ANY PHOTOS OR IMAGES HERE THAT ARE NOT CREDITED CORRECTLY OR YOU WISH THEM TO BE REMOVED, PLEASE LET ME KNOW AND I WILL GLADLY OBLIGE. THEY ARE BEING USED HERE FOR THE SOLE PURPOSE OF DISCUSSING INTERIOR DESIGN. THANK YOU!