Hope you all had a wonderful Memorial Day weekend! I celebrated my birthday...and a nice long holiday weekend as well. It's always so nice to have just that one extra "day off", isn't it?
I received many special birthday blessings this year, along with many beautiful cards, songs sung to me
(yes, people still call and sing...even with all the high-tech stuff around)
, dinner out with my hubby....and a CAKE (for those that know me well, I LOVE birthday cake!). One gift in particular that I received from a treasured friend
(Thank you again, Tammy!)
I am hoping I can maintain. She knows me well and the "instructions" said "very little care needed"...so THAT is a good thing! Here is what it was...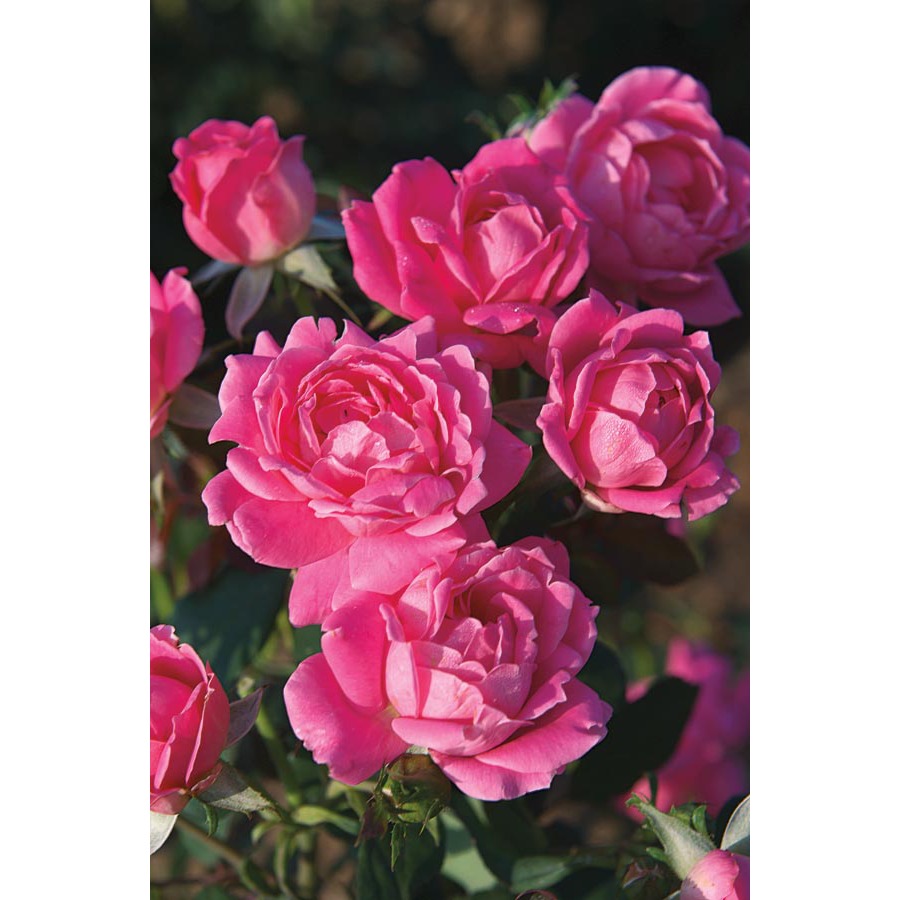 A gorgeous PINK Knock Out Rose Bush!
We got it planted yesterday and now I can just watch it grow - well, water it too! I cannot wait to see the results and to have these PINK blooms all summer long.
It has a very special place now just off the bottom step of our back deck so we can see it every time we go out there.
Any of you had any experience with these roses? Just curious!
Thank you to all of you that made my birthday so special! I greatly appreciate your love and thoughtfulness more than words can say!
OK, now, back to TODAY. I ran across these and instantly thought of how we can now get our pets in on a little more design fun...
I just adore these cute little treat treat jars from Ballard.
Sassy crate covers...how cute is that? Of course, I'd be concerned that they wouldn't get enough air with one of these things on it...??? Maybe just a good thing for the winter months, huh? It would indeed keep them warmer. However, I don't even use a pet crate...she sleeps in the bed with us and has run of the house all day long.
How about some cute and colorful bowl mats!
And now we can style them with some stylish leopard too...how's THAT for your pet?
Do any of you have these or other "fancy" products for your pets? How about any of those stylish pet beds...you know, the ones that really look like real beds? Come on, fess up! All of us animal-lovers must admit that we love to spoil them!
Diving back into reality now (i.e. work!), but I hope each of you have a "Simply Irresistible" Day!
*I TRY TO CREDIT ALL IMAGES, IF THERE ARE ANY PHOTOS OR IMAGES HERE THAT ARE NOT CREDITED CORRECTLY OR YOU WISH THEM TO BE REMOVED, PLEASE LET ME KNOW AND I WILL GLADLY OBLIGE. THEY ARE BEING USED HERE FOR THE SOLE PURPOSE OF DISCUSSING INTERIOR DESIGN. THANK YOU!