Have you ever had a Christmas that you've done less decorating and more spending time with those you love? I can't help but to be intrigued about how it would feel to do something simple this year...like maybe this!
Yes, a potted Christmas tree...and even simple wreaths adorned with just ribbon...
Or at least a smaller scale tree this year? Perhaps!
Just trying to tell myself it would be OK...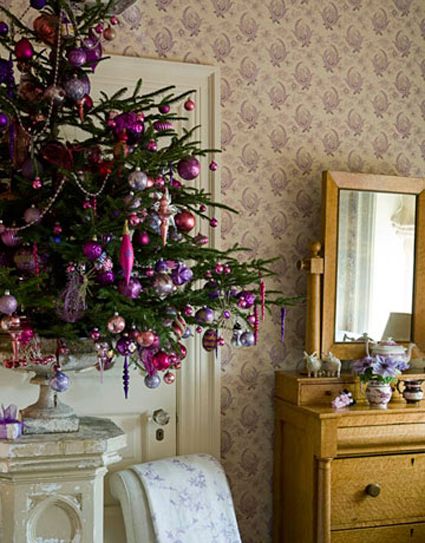 What are YOUR thoughts on this? Any of you doing less decorating during this holiday season for more time to do other things? Or do you go 'all out' each and every year? Do tell, please!
I guess we'd better get prepared because it will be here in the blink of an eye...where time goes anymore I haven't a clue.
Have a "Simply Irresistible" Day!
Image Credits: Country Living, Homegoods, House Beautiful
*I TRY TO CREDIT ALL IMAGES, IF THERE ARE ANY PHOTOS OR IMAGES HERE THAT ARE NOT CREDITED CORRECTLY OR YOU WISH THEM TO BE REMOVED, PLEASE LET ME KNOW AND I WILL GLADLY OBLIGE. THEY ARE BEING USED HERE FOR THE SOLE PURPOSE OF DISCUSSING INTERIOR DESIGN. THANK YOU!