I thought it would be fun to look at a few rooms and items that will give you a little color inspiration today. With all the gloomy weather we could all use this kind of inspiration, right? Oh, how daring and colorful can you get...
I love the use of almost any bold color with some classy black! It just seems to make the color(s) POP even more. How about mixing patterns? Some people can't be daring enough in their interior design to use such color...especially when done with many pattern mixes. This is an example of how it can be done....tastefully! The colors all work together and none of the patterns 'fight' one another (we'll learn more about this in our 'Mixing Patterns' topic coming up soon).
I also find that using these same bright and bold colors with white...also just makes the

POP

of color all the more intense. Look at how these lovely accessories reveal themselves surrounded by all the white. "Aaahhh"!
Just a fun and easy way to add some color and sparkle to your home. Now I KNOW you can at least be this daring!!
How about some color inspiration of your own with some bright and bold sheets from Crate and Barrel (www.crateandbarrel.com)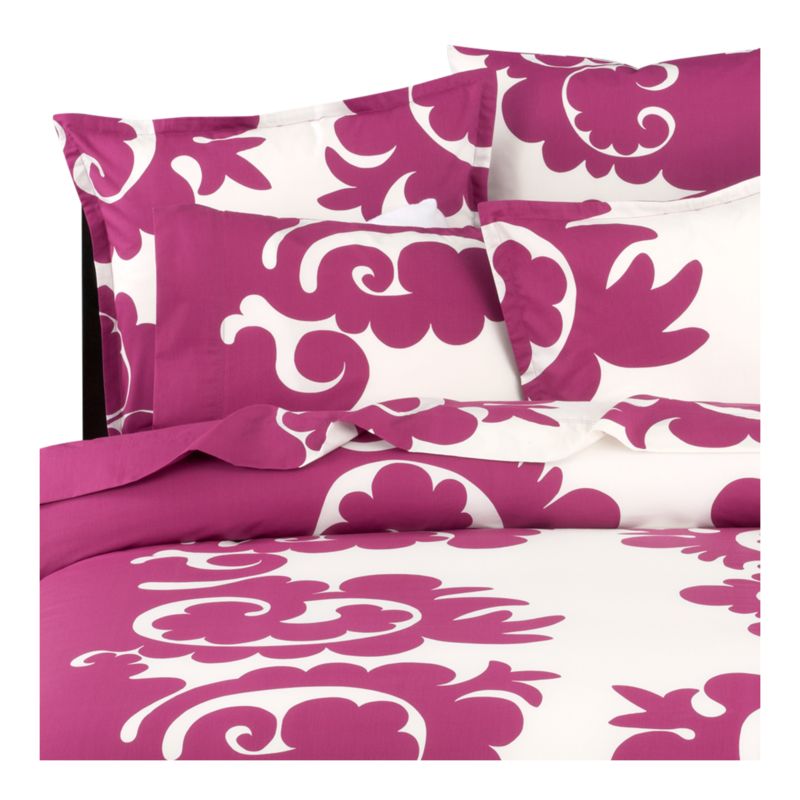 Or...perhaps be more daring and add an array of color and boldness with new bedding like this one from Anthropologie. Check out the many other options as well at www.anthropologie.com.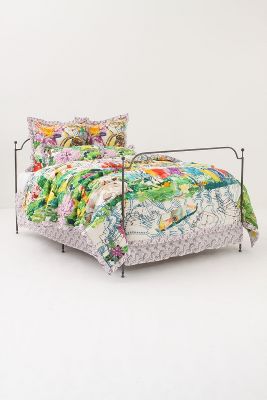 No matter how YOU choose to do it...let us know how you plan to add a little (or a lot!) of color to your rooms this Spring? Doing just that one or two simple things will change the way your room feels and give you that "ah" feeling every time you see it. Remember, color is the thing that effects our mood and emotions...so keep that in mind when making your 'colorful' selections!
Have yourself a delightful and "Simply Irresistible" day!
Photo Credits: Bright Bazaar, Pinterest, Crate and Barrel, Anthropologie
*I TRY TO CREDIT ALL IMAGES, IF THERE ARE ANY PHOTOS OR IMAGES HERE THAT ARE NOT CREDITED
CORRECTLY OR YOU WISH THEM TO BE REMOVED, PLEASE LET ME KNOW AND I WILL GLADLY OBLIGE. THEY ARE BEING USED HERE FOR THE SOLE PURPOSE OF DISCUSSING INTERIOR DESIGN. THANK YOU!