If you have guests coming for the holidays then it's time to get started planning...so we've come up with some of our favorite tips to help you out. Transform your space into their "home away from home".
A striking bedding set is always a nice start to get ready for your guests. If it's not custom that you choose, then just be sure it is a nice quality of bedding. Add lots of coordinating throw pillows to add that cozy bit of charm.
Be sure you have comfortable sheets on the bed, a good thread count, so your guests will get a good nights rest. These don't have to be the most expensive to be comfortable and you can usually find a good selection at Bed Bath and Beyond, Steinmart, and even Target.
A choice in pillows is always a nice treat for your guests. Some like feather pillows and some don't...so why not let them choose. It's another way to guarantee a good nights rest.
Don't forget to have extra blankets for those cold evenings during the upcoming holiday season.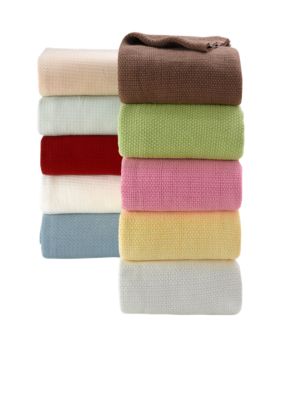 Providing a bedside table with life's little "luxuries" is always a nice treat for guests...like fresh flowers, bottled water or a carafe of water, an alarm clock, stationery and pens and maybe even an i-pod docking station!
If you have the space, provide a small desk area with ample lighting where they can catch up on emails, or perhaps do some work if necessary.
Once you have the bedroom ready, don't forget to make them feel right at home in the bathroom too. Be sure to leave them plenty of fresh towels...enough for the length of their stay!
Have a nicely scented candle displayed for them to burn...or have it burning before they arrive.
And...if you want them to think that you think of everything...why not provide them with a comfy pair of spa slippers for their stay with you. You can also add a fluffy white robe too!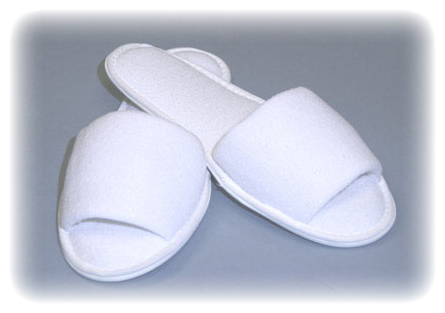 A basket or beautiful tray filled with toiletries will also make their visit a little more enjoyable.
Now you have all of our little tips for being the perfect holiday host! Make your guests feel like they have all the luxuries of a hotel...and more. It will be a visit they will remember and appreciate! Oh, and just one last sweet tip...sneak into their room and turn down their bed before they turn in for the night...and leave this for them...on their pillow!!
Have a "Simply Irresistible" Day!
Photo Credits: Eastern Accents, Veranda, House Beautiful, Bath and Body Works, Skin-Spa, Elle Decor, Ghirardelli
*I TRY TO CREDIT ALL IMAGES, IF THERE ARE ANY PHOTOS OR IMAGES HERE THAT ARE NOT CREDITED CORRECTLY OR YOU WISH THEM TO BE REMOVED, PLEASE LET ME KNOW AND I WILL GLADLY OBLIGE. THEY ARE BEING USED HERE FOR THE SOLE PURPOSE OF DISCUSSING INTERIOR DESIGN. THANK YOU!