I bet all of you are busily searching for those "perfect" holiday gifts, right? I couldn't resist sharing a few from our friends over at One Kings Lane today...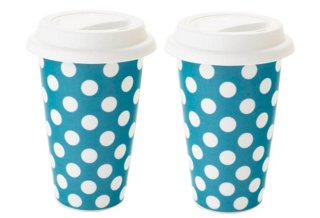 I love these colorful and whimsical coffee mugs (come packaged two to a box) with silicone lids....don't ya just love the fun dots too?
Or...they have them in other colors, like this...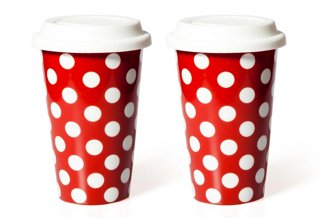 And the best thing is...they are only $14.00 for the set.
Everyone loves to have candles burning...so why not give them for gifts this year...
Like this Orange Blossom candle (Set of 2)...at only $29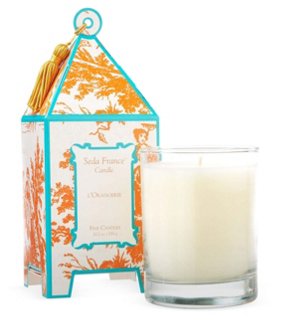 Or perhaps the Alabaster Lily Candles (Set of 2)...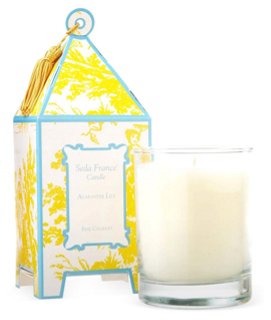 Do you remember the Legendary Striped Candles? Well, look at these beauties...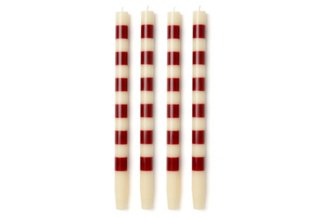 Not to mention they are smokeless and dripless...made in the USA...and only $29 for a set of 4.
Or, for that special someone you know that LOVES all things "design"...how about this book. It's the first book that was published by famous interior designer Mary McDonald (who doesn't love her style!!). It's full of glamour, glitz and a lot of classic interior design!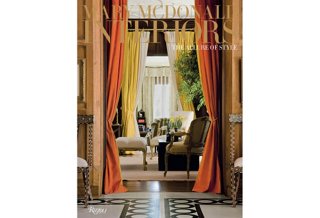 And this great gift is just $37.00
These great gift ideas won't last long, so be sure to head on over to One Kings Lane and take a look around. They have many other perfect gifts to select from too!
Have a "Simply Irresistible" Monday!
Photo Credits: One Kings Lane
*I TRY TO CREDIT ALL IMAGES, IF THERE ARE ANY PHOTOS OR IMAGES HERE THAT ARE NOT CREDITED CORRECTLY OR YOU WISH THEM TO BE REMOVED, PLEASE LET ME KNOW AND I WILL GLADLY OBLIGE. THEY ARE BEING USED HERE FOR THE SOLE PURPOSE OF DISCUSSING INTERIOR DESIGN. THANK YOU!