I have a question to ask you...would you (or have you) painted antique furniture pieces? Many say never and yet others would do it in a heartbeat. What would you do? Or, do you envision doing it and can see it in your mind's eye, but then waiver and cop out instead of going through with it? I have two (of several) of my dad's antique pieces that I have been contemplating painting for over FOUR years now. I seem to waiver on my decision...or make up my mind and then get so busy that it never seems to happen. I am ready....to go through with it I do believe.
I believe that if the piece is in good condition and you can use it with your other furnishings, then it should be left "as is". However, if the finish is not too good OR it doesn't work with who you are (remember, you're supposed to be doing the "home personality" test too!) but you wish to keep it, then by all means...add paint and make it work. I have seen so many people doing this...happy with the end result... and it really makes sense to me. Here are a few examples (I'll share my furniture "redo" when I finish and will provide you with before and after photos!)
See what a couple coats of Farrow & Ball's Blue Gray paint can do (and of course, new hardware)
Both have vintage furniture sporting a fresh new paint job!
Color can make the elegance of a piece stand out...even using just black...See!
Before...
After...
A great transformation from
Natty by Design
. She gives great "how to" tutorials by the way!
Before...
After...
Before...
After...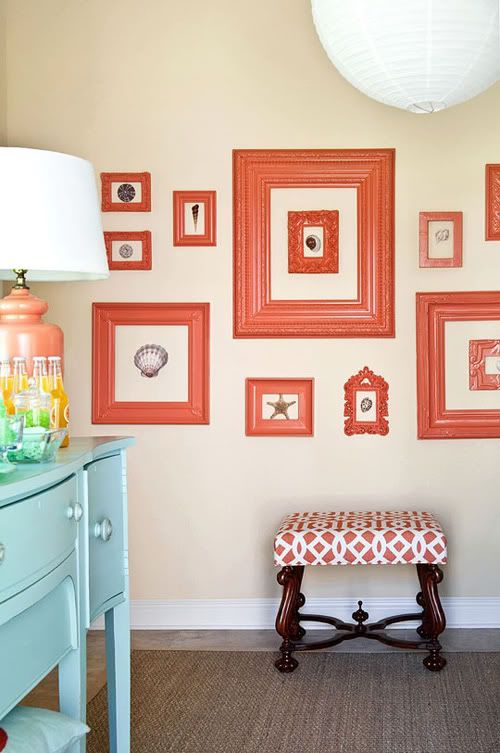 Another example of stepping out and painting those antique pieces. Now it "fits" in with the look.
Any of these vintage treasures would be great for a "re-do"...don't you agree? Whether you find it at a local consignment shop, flea market, or yard sale, or even craigslist...don't ignore what could become YOUR next treasure piece...yes, even if it becomes a painted antique! I hope this inspires you to paint something you have or maybe run out and find a piece that just needs some TLC to make it the perfect "fit" for your home!
Have a "Simply Irresistible" Day!
(P.S. Is this size print that I used in today's post easy to read...or did you like the larger print better? Please let me know 'cause I want to make reading "easy on the eyes"...in more ways than one. Thanks!)
Photo Credits: House and Home, Martha Stewart, Natty by Design, Tobi Fairley, Little Green Notebook, Eddie Ross, Craigslist.