I saw this today on OKL and couldn't help but relate to it...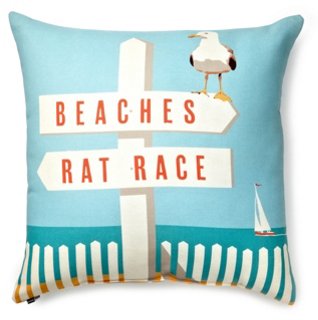 It's sort of been this way around here this week...so can you guess which way "I" would choose? Yes, to the RIGHT, for sure! Hum, maybe I should really get this pillow...ya think?
Hope you are having a great week...and a...
"Simply Irresistible" Day!
Image Credit: One Kings Lane