Did you know that scents have an effect on the overall "look and feel" of your home? Whether expecting company or not...a wonderful, refreshing scent does wonders in any room! So, today I am sharing with you my love of...CANDLES! Not just any 'ole candle will do though. It must "transform my room into an oasis of scent"...like these here...(oh, and a must is...it must be "pretty" as well)!
Archipelago candles...as with this Set of 2 Charleston Tuberose Candles. They are natural soy candles that are made to burn about 60 hours. What a great little way to burn off the stress after a long hectic day! They are elegantly packaged as well...so they'd even make great gifts!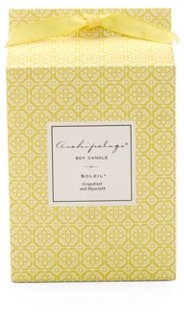 Add some more scented pleasures to your room with these Grapefruit and Hyacinth Soleil Candles. They're sure to add some simple joy to your life with this luscious citrus and fruity blend.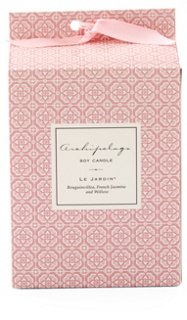 Just one more for you...of course, it's PINK! These are the LeJardin Candles, Bougainville which will infuse your room with a fresh blended scent of bougainvillea, jasmine and willow. What could possibly be a more simple way to set the tone of tranquility in your home...for others...or simply for yourself.
These beautiful, wonderfully scented candles are actually available for a short time at great prices...on One Kings Lane. Be sure to check it out!
Have a "Simply Irresistible" Day!
Photo Credits: One Kings Lane
*I TRY TO CREDIT ALL IMAGES, IF THERE ARE ANY PHOTOS OR IMAGES HERE THAT ARE NOT CREDITED CORRECTLY OR YOU WISH THEM TO BE REMOVED, PLEASE LET ME KNOW AND I WILL GLADLY OBLIGE. THEY ARE BEING USED HERE FOR THE SOLE PURPOSE OF DISCUSSING INTERIOR DESIGN. THANK YOU!