Happy Sunday, dear readers! Today I'll be sharing with you my love of...ARBORS!
An arbor is defined as "a shady resting place in a garden or park, often made of rustic work or latticework on which plants, such as shrubs or vines, are grown". I think these arbor spots are a representation of such tranquility and peace...if done right, that is.
Doesn't this entry with the arbor say "welcome" like nothing else?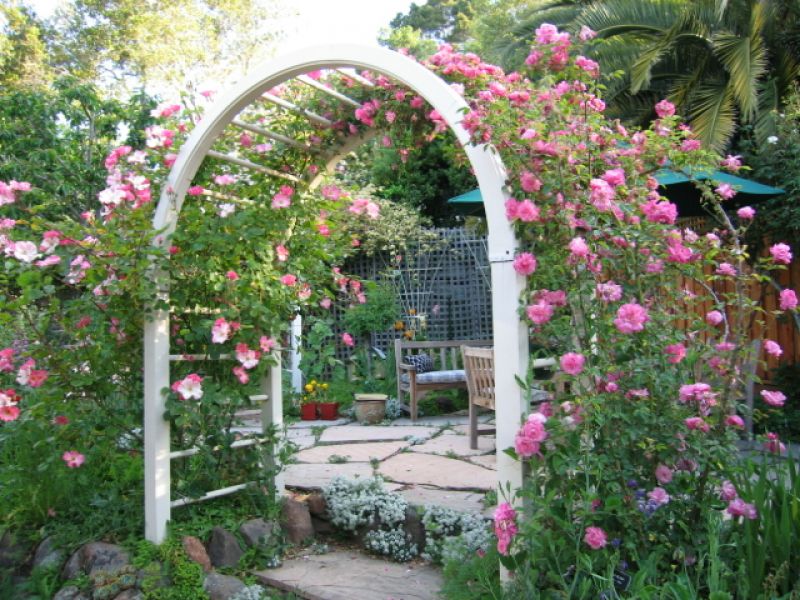 How about a cottage garden arbor for a delightful entry into the backyard area...great, isn't it? And you know I love this one in particular with the PINK flowers, right???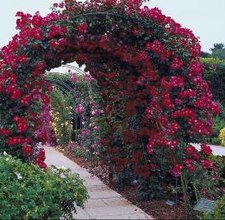 I just adore any of them...especially with the flowers. Can you imagine the beauty and tranquility as you stroll through this one here..."Simply Irresistible", I would imagine.
Firstly...how about this luscious green grass....ah! I cannot wait for spring to get here. Here is another arbor that is a little more rustic, since it's constructed with wood...but isn't it gorgeous? The arbor is covered with green plants and then the colorful flowers in the yard frame it out...let's just say it's a good thing I don't have to "vote" on which I love the most!!
Another stunning entry
using moss and creeping thyme...like? I surely do!
So whether it's an arbor in your own yard...or perhaps an arbor covered walkway at the National Gardens in Athens as pictured here (source)..I simply love...ARBORS...any kind, any where!
How about YOU? Do you have a thing for arbors? Have you maybe even designed one for yourself? If so, we'd love to know.
Have a "Simply Irresistible" Day!
*I TRY TO CREDIT ALL IMAGES, IF THERE ARE ANY PHOTOS OR IMAGES HERE THAT ARE NOT CREDITED CORRECTLY OR YOU WISH THEM TO BE REMOVED, PLEASE LET ME KNOW AND I WILL GLADLY OBLIGE. THEY ARE BEING USED HERE FOR THE SOLE PURPOSE OF DISCUSSING INTERIOR DESIGN. THANK YOU!